In the bustling city of Cebu, amidst the vibrant energy and daily grind, lies a hidden gem that promises a tranquil escape like no other. Sheraton Cebu Mactan, a resort synonymous with luxury and serenity, beckons you to indulge in a rejuvenating staycation experience. From the tranquil surroundings and delectable culinary offerings to the modern amenities and warm hospitality, let me share with you why Sheraton Cebu Mactan Resort should be your ultimate staycation destination.

Tranquility Redefined
Nestled in a picturesque location, Sheraton Cebu Mactan Resort embraces its natural surroundings, offering an oasis of calm away from the hustle and bustle of everyday life. The resort's serene ambiance provides the perfect backdrop for relaxation and rejuvenation. Whether you seek peaceful moments by the poolside or prefer unwinding amidst lush gardens, Sheraton Cebu Mactan Resort ensures a tranquil haven to unwind and recharge your senses.
2. Gastronomic Adventure
For food enthusiasts, Sheraton Cebu Mactan Resort is a haven of culinary delights. Among its remarkable array of dining options, Dip stands out as a culinary gem. This exquisite restaurant serves Nikkei cuisine, a fusion of Peruvian and Japanese flavors, offers a unique gastronomic experience. Notably, I had the best serving of wagyu burger in town at Dip! And let's not forget about 5 Cien! The resort's buffet dining outlet, serves up great-tasting breakfast spread and seafood weekend specials that one should not miss!
3. Modern Comforts and Luxurious Amenities
As one of the newest hotels in Mactan island, Sheraton Cebu prides itself on offering spacious and contemporary rooms that seamlessly blend elegance and functionality. From convenient USB plugs to state-of-the-art Bluetooth speakers, the rooms are equipped with modern amenities to cater to the needs of discerning travelers. For those seeking ultimate relaxation, the indulgence continues with a luxurious tub where you can soak away your worries and unwind in pure bliss.
4. Immersion in Local Art and Warm Culture
Beyond its physical beauty, Sheraton Cebu Mactan Resort embraces the vibrant culture of the region, adorning its walls with captivating local artwork. This infusion of local art brings a touch of warmth and a sense of connection to the destination, allowing guests to immerse themselves in the rich cultural tapestry of Cebu. Each corner of the property tells a story, enticing visitors to appreciate the essence of the local community.
5. Cebuano Hospitality at Its Finest
The heart and soul of Sheraton Cebu Mactan Resort lies in the warm Cebuano hospitality that greets guests upon arrival. The resort's staff embodies the spirit of the southside, known for their genuine warmth, attentiveness, and impeccable service. From the moment you step foot on the property until the time of your departure, you will be treated like a valued guest, creating memories that will linger long after your stay.
6. Recreation and Wellness
Sheraton Cebu Mactan Resort is not only a haven for relaxation but also a sanctuary for those seeking active pursuits. The resort boasts excellent facilities, including a gym, allowing fitness enthusiasts to maintain their workout routine during their stay. Moreover, water sports enthusiasts will find an array of exciting activities to engage in, further enhancing the overall experience and ensuring there is never a dull moment.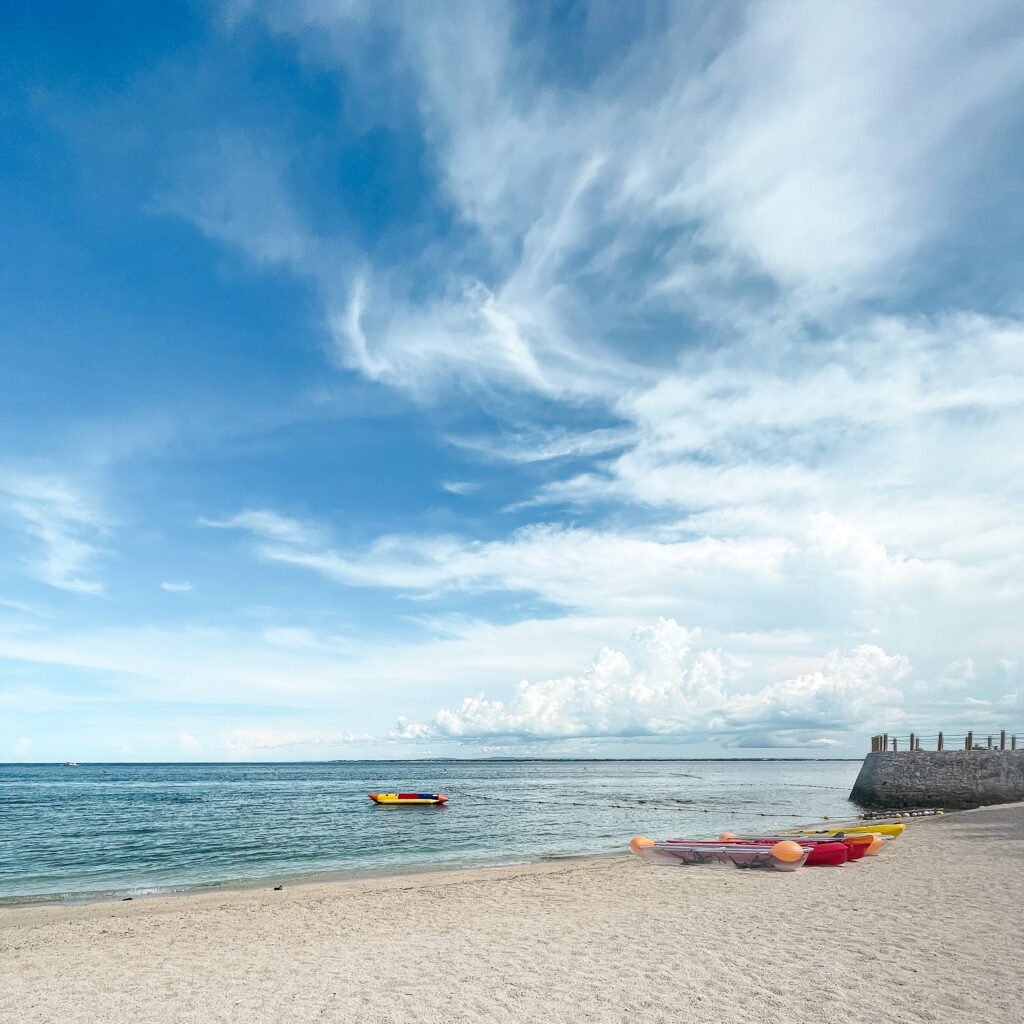 With its idyllic setting, delectable cuisine, modern amenities, local charm, warm hospitality, and recreational offerings, Sheraton Cebu Mactan Resort presents an irresistible proposition for your next staycation. Whether you seek a peaceful retreat to recharge your batteries or a memorable getaway filled with adventure with friends and family, Sheraton Cebu Mactan Resort is poised to exceed your expectations. Prepare to be captivated by its tranquil beauty, indulge in culinary delights, and immerse yourself in the warm embrace of Cebuano hospitality.

How to get the best rate for your next staycation at Sheraton Cebu Mactan Resort?
Book through this Klook Link to get the cheapest price in 30 days, based on the rates on 27 June.
Please follow and like us: