When we talk about feel-good cuisine, Cantonese food easily comes up the list of pick-me-up fares! And with Ching Hai's reopening last 15 August 2022, and Jpark Island Resort and Waterpark being a few minute drive from home, I was well delighted to give their offerings another whirl!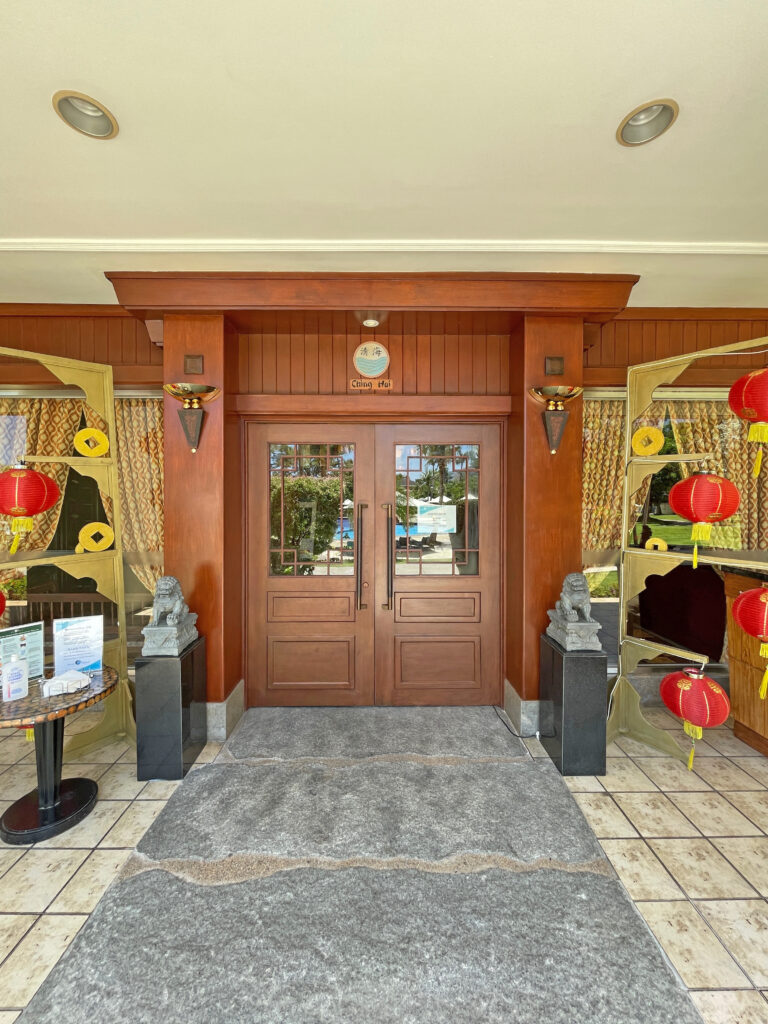 Just in case you're wondering, Ching Hai literally means "Blue Ocean", that's why it's duly located within the water park. "Ching" which means blue, represents the wood element in Chinese culture, depicting growth and optimism. "Hai" means ocean, its vastness and endless possibility of teasing your palates from mild and fresh to well-seasoned and robust taste to bring out the natural flavors of the dish.
Well, I personally don't need much teasing and convincing with Cantonese food. Though the quality of the dishes can either make me love or dislike the restaurant.
My latest Ching Hai visit we had a big feast good for 6-8 people. For starters, just like everybody else, I love to start with dimsum favorites like crab claws, siu mai and shrimp balls! Then moving on to the stars of the meal, the mains – Crispy Chicken Beef in Noodle Basket, Braised Barbecue Pork Spare Ribs, Tikha Bihon Noodles, my fave Steamed Prawns with Chili Garlic, and of course, Yang Chow Fried Rice! And wrapping up the meal with a serving of Mango Sago.

When eating Chinese food, I tend to overeat, so I appreciate dishes that uses more natural ingredients and flavors. And Ching Hai's offerings were seasoned just right to put a big smile on my face! My personal favorites here are the Crab Claws, Steamed Prawns with Chili Garlic and the Crispy Beef in Noodle Basket!
Come by and try Ching Hai's Cantonese offerings yourself! They are open to serve classic Cantonese cuisine for lunch and dinner, from 12:00 nn to 2:30 pm, and dinner from 6:00 pm to 10:00 pm Fridays to Wednesdays, and closed in Thursdays.


Please follow and like us: