South Korea is a country with rich history and culture, and one of the best ways to experience it is through its coffee. The coffee scene in Seoul is definitely on a different level – not only diverse but also reflects the country's unique cultural identity. From Hanok-style cafes to modern specialty coffee shops both offering creative and innovative coffee drinks, there's something for everyone in Seoul.
Exploring the coffee culture in South Korea's capital is a fun and engaging way to learn more about the country and its people. Not only can you try unique and delicious drinks, but you can also discover the stories behind them, as many cafes have a history and cultural significance attached to them. Visiting traditional Korean cafes, known as "hanoks," is a great way to experience Korean architecture and decor.
On the other hand, visiting modern specialty coffee shops in trendy neighborhoods like Hongdae, Ikseondong and Insandong can give you a glimpse into Korea's vibrant and modern youth culture. You can also try unique coffee drinks that reflect Korean trends and flavors, like the famous "Dalgona" coffee trend that went viral worldwide during the pandemic.
Have a delicious coffee journey and discover the unique identity of Seoul through coffee, one cup at a time. Here's a list of my 7 favorite Cafes in Seoul!
Gwehdo Coffee Roasters
Address: 2F, 18 Yeonhui-ro 8-gil, Seodaemun-gu, Seoul
This cafe branch we visited is located in a quiet neighborhood in Yeonhu-ro Seodaemun-gu, and is known for its high-quality coffee beans roasted in-house. Also called as "Seoul's Conveyor belt Cafe," it's a unique and fun way to serve their specialty coffee. The minimalist interior and an open coffee bar concept, Gwehdo is a great place to watch the coffee-making process and sample their expertly crafted drinks. And that waves being projected in the center piece is so relaxing.
The Injeolmi Einspanner is for sure a must-try! Read more HERE!
2. NUDAKE SEONGSU-DONG
ADDRESS: 26 Seongsuiro 7 (chil)-gil, Seongdong-gu, Seoul
This ultra-modern Nudake cafe branch in Seongsu-dong is housed in a modern, art-gallery-like cafe that shouts ingenuity . Nudake serves a variety of very uniqur specialty coffees and desserts that are vsisually appealing and intriguing. It's a bit pricey, but definitely worth the try! Read more HERE!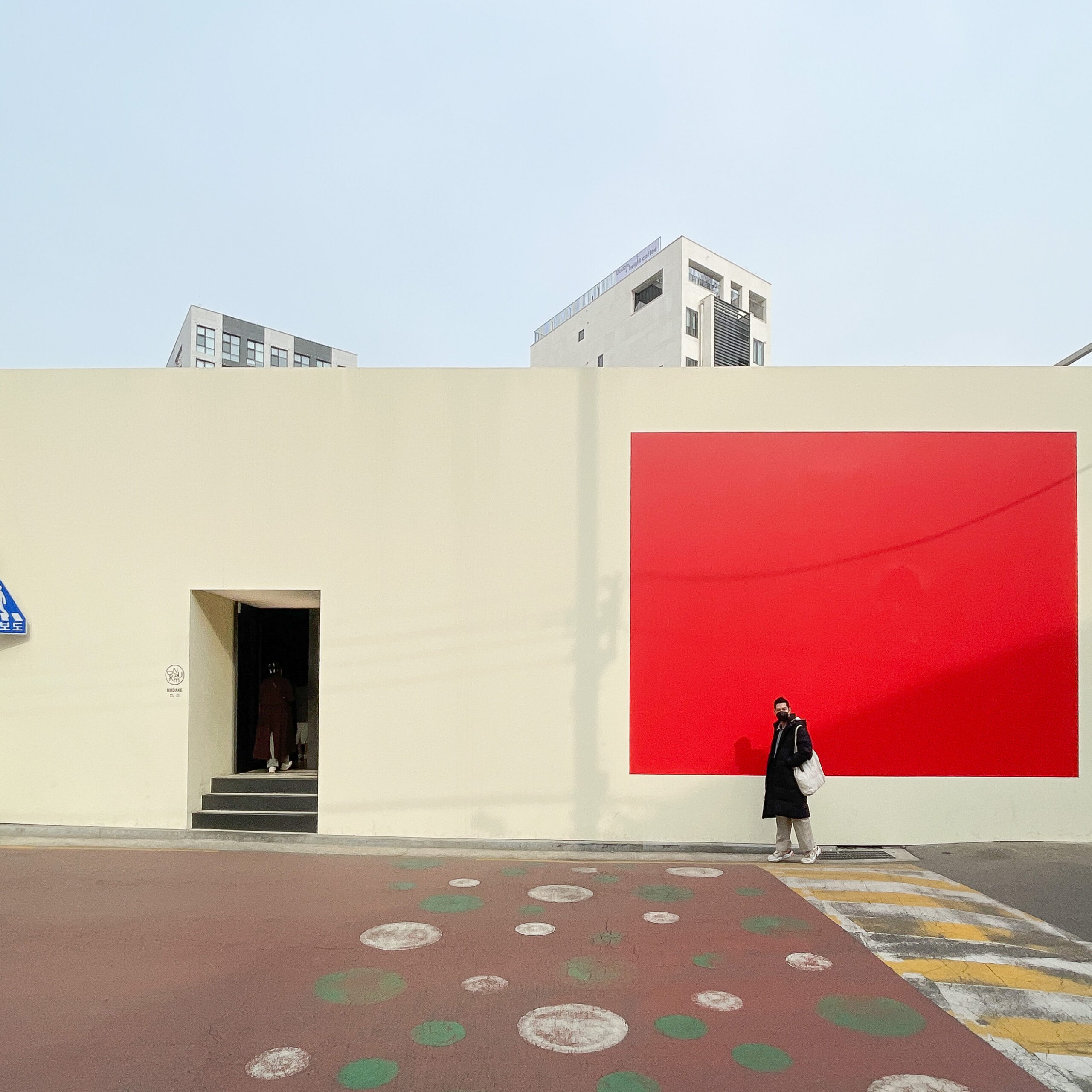 3. CERULEAN INSA / KOTTON SEOUL (코튼서울)
Address: 17 Insadong 12-gil, Gwanhun-dong, Jongno-gu, Seoul
This stylish Hanok-style cafe in the artsy neighborhood of Insa-dong is known for its artisanal coffee and creative coffee creations. It is said that Cerulean is a popular spot for creatives and coffee lovers. Read more HERE!

Enjoy up to 52% Off on Seoul Attractions with Klook Pass! Click here to avail!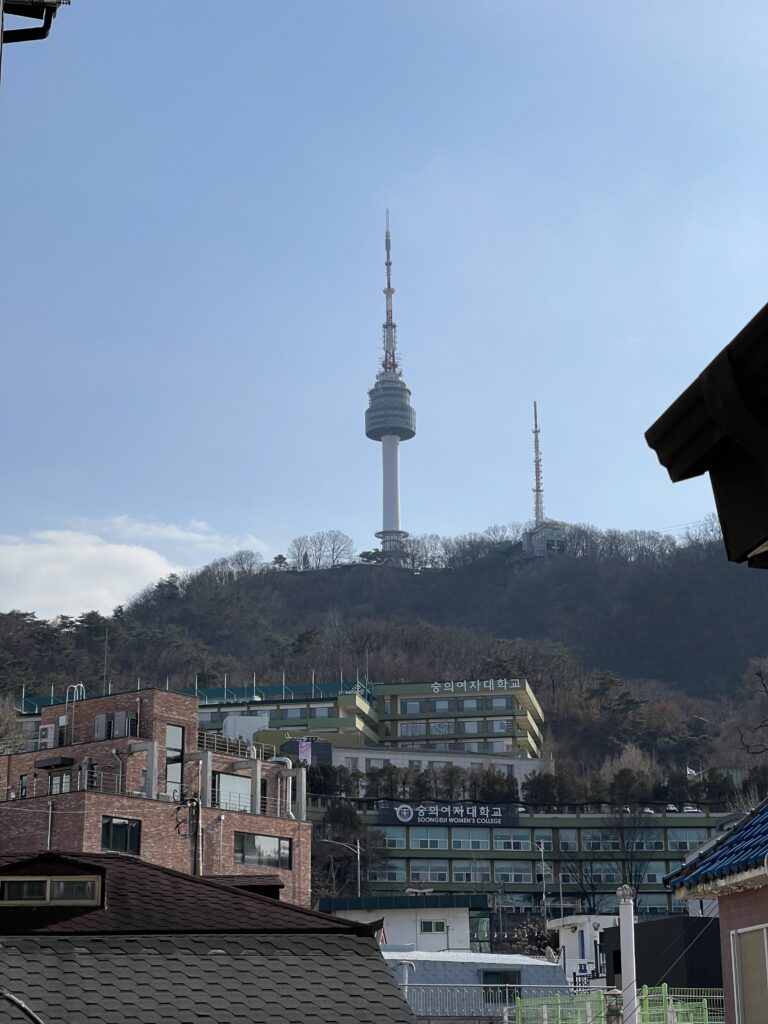 4. Cheong Su Dang
Address: 31-9 Donhwamun-ro 11na-gil, Jongno-gu, Seoul, South Korea
This hanok-style cafe is located in the trendy Ikseon-dong neighborhood, which has recently become a hotspot for cafes and restaurants. With a traditional interior and a menu featuring the best Souffle Castella I've tried , Cheongsudang Ikseon is a great place to experience a bit of Korean culture while enjoying their specialty Souffle and Korea's most ordered coffee "Ah-ah"! Read more HERE.

5. Cafe Onion Anguk
Address: South Korea, Seoul, Jongno-gu, 계동길 5
This Hanok-style coffee shop branch in Anguk is famous for its specialty coffee drinks and delightful pastries and breads. It's one of Seoul's most famous cafes for its location, ambiance and their house-specialties. Read more HERE!
6. Hanok Rangseom (Langsom) Ikseon (한옥랑솜 익선)
Address: South Korea, Seoul, Jongno-gu, Supyo-ro 28-gil, 21-6 1층
This hidden gem of a cafe is located in the hip neighborhood of Ikseondong. Housed in a beautifully restored hanok, Hanok Rangseom serves delightful house-specialty coffee and desserts alongside other teas. Highly recommend the Einspanner and the seasonal cake offering. Read more HERE!
7. The Spot Fabulous (더스팟패뷸러스)
Address: 22 Myeongdong 2-gil, Jung-gu, Seoul, South Korea
Tucked in not-so-busy alley of Myeongdong's popular shopping and tourist district, just across the Chinese Embassy, Spot Fabulous is a cafe and bakery known for its delicious pastries and desserts. The cafe has a warm atmosphere, making it a great spot to relax and enjoy a cup of coffee and snacks after shopping and sightseeing in Myeongdong.
One of the standout items on the menu at Spot Fabulous is the einspanner. This Viennese coffee drink made with a shot of espresso and topped with whipped cream is quite popular in specialty coffee shops in Seoul. And this Einspanner at Spot Fabulous has bold and nutty tones, with the whipped cream adding a touch of sweetness to it.


How about you, what's your fave cafe in Seoul?
Please follow and like us: